Great food with a dose of Harry.
Wild About Harry's is, literally, the top dog. Serving doggone great hot dogs and homemade custard, Harry's is known for its atmosphere where Key West-casual meets Texas charm.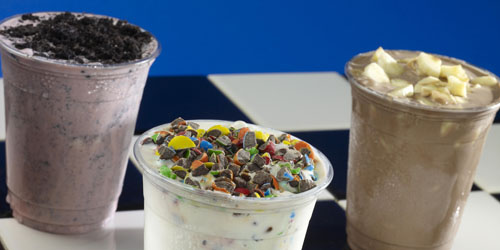 We've not only won awards from the Dallas Observer and D Magazine, but we were named best hot dog by AOL City Guide. And it's no wonder. Our gourmet hot dogs are made from 100 percent lean beef brisket. Choose from a selection of lip-smacking varieties, including Chicago-style, Texas-style with and New York-style. From our friendly customer service to our décor, fun is what Harry's is all about! Every inch of our eatery is laid back and colorful. The ambiance is eclectic: along with cool memorabilia, our walls are lined with articles about Harry and photos featuring Harry's happy customers — just like you.
This advertisement is not an offering. An offering can only be made by a prospectus filed with appropriate agencies of the respective filing states. Such filing does not constitute approval by such agencies.