Have fun having your party catered.
Let Harry's add great food & fun to your special occasion. Whether it's birthdays, office parties, holiday events or just a friendly get-together, Harry's caters big, small, custard, hot dogs or all of the above.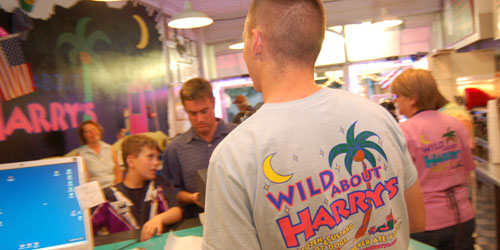 Frozen custard and hot dogs are two food items people of all ages enjoy. Adults remember their childhood, and children make memories for their future. Let Harry's experienced catering staff take the worry out of your entertaining needs.
Ready to plan your next special event?
Feel free to call 214.205.5087 or email us at catering@wildaboutharrys.com to organize your next event. Try to give us a few days notice on your order if you can.
Fun Fact
Harry Coley: Caterer to the Rich and Famous
Did you know --
Harry has hob-nobbed with all sorts of notable Dallasites at catering events, including President George W. Bush and Troy Aikman!